Hiking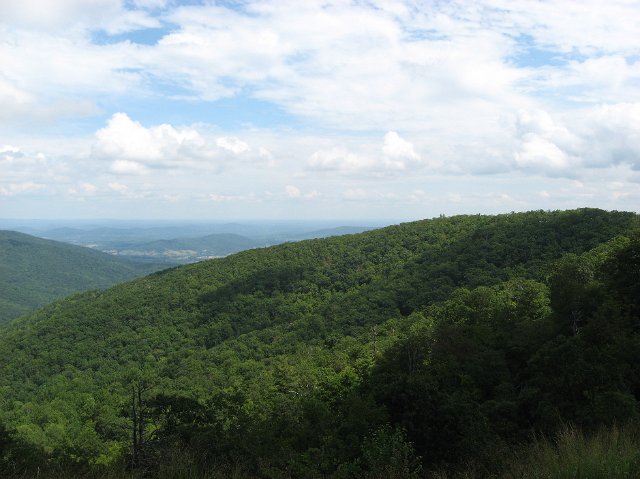 Many guests ask us where to go hiking, and stay with us because we are within 15-20 minutes of some of the best hiking country in Virginia.   Of course, you are welcome to roam Rosendale's 20 acres and walk up to Endless Caverns (just a seven minute walk), but if you want something more challenging we suggest the Old Rag Mountain hike in the Shenandoah National Park.  It is one of the most popular hikes in the mid-Atlantic region, has spectacular panoramic views and a challenging "rock scramble" with a climb through cracks in the rock.
You might also try Cedar Run Loop which is not far from Old Rag, but is a little more strenuous.
Another great hike is along Stephens Trail which begins in the Camp Roosevelt Recreation Area and takes five hours, with few climbs and most the trail following old logging roads.
The Massanutten East Trail hike also begins in the Camp Roosevelt Recreation Area.
If you want to see three of the most beautiful falls in the Shenandoah Valley, try the Three Falls hike which passes Rose River Falls, Dark Hollow Falls, and Lewis Spring Falls.   The Dark Hollows Falls hike from Skyline Drive, leading to beautiful 80ft waterfalls, accommodates a shorter walk.
The possibilities are endless.  Check out all the different trails at at Every Trail and make your reservation to stay with us.
Biking
Bring your bicycles or we will have rental bicycles available in 2013 for you to explore the valley's excellent bicycling.  There is an abundance of scenic bicycle friendly roads through rolling hills and mountain vistas, and a driver friendly population.  Many bicyclists take advantage of Rt. 620 following Smith Creek to ride to New Market or all the way to Harrisonburg from the Inn.  For mountain biking as well as hiking opportunities contact the George Washington National Forest Dry River Ranger District at (540) 828-2591.
The Inn has secure Bicycle storage.