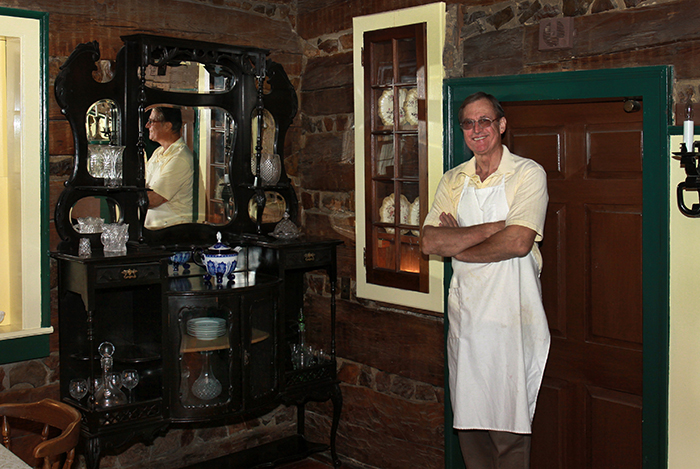 Dr. Paul Murphy and his mother, Juanita Miller, have a combined 24 years hosting guests at Rosendale and are dedicated to carrying on its 200-year-old tradition of southern hospitality tradition for their guests.  Juanita brings her culinary expertise and Paul his multicultural and historic preservation background, world travel, love for creative cooking, and passion for people.
Here is what guests say about Rosendale's family of innkeepers:
"Juanita Miller serves her delicious breakfasts in the spacious and inviting dining room.  Her guests enjoy whole wheat pancakes, sausage, egg casseroles, fresh fruit, muffins and rolls, and of course juices and coffee." The Free Press, August 1993
"It's…a family run B&B where you're taken up with open arms" Trip Advisor–August 2012
"Paul, the innkeeper, was very welcoming." Trip Advisor- September 2012
"Breakfast was elegant and filling and we had many wonderful and interesting conversations with our host, Paul. Take advantage of conversations with him to learn about his storied past. Paul also had many recommendations for restaurants and activities in the area which we enjoyed immensely." Trip Advisor–Aug 2010
"The owner, Paul, is quite talkative and kept us entertained during most of our stay." Trip Advisor–Feb 2012
"Meeting Paul and discussing his business and political experiences in Russia was one of the high points of our time in the Valley." Trip Advisor–August 2010.
"The conversation with Paul Murphy was lovely." Trip Advisor–March 2012
"The house has a lot of history, and Paul Murphy takes great pride in taking care of his guests. Paul has great stories, and makes a 4 star breakfast!" Trip Advisor–12 Dec 2011